PIX4DSURVEY DRONE SURVEYING SOFTWARE
Pix4Dsurvey bridges the gap between photogrammetry and CAD. It does so by providing access to the original images and the point cloud through Pix4D's rayCloud™ to vectorize and extract points, polylines, polygons and catenaries for a shorter time to delivery.
---
Bridge the gap between photogrammetry and CAD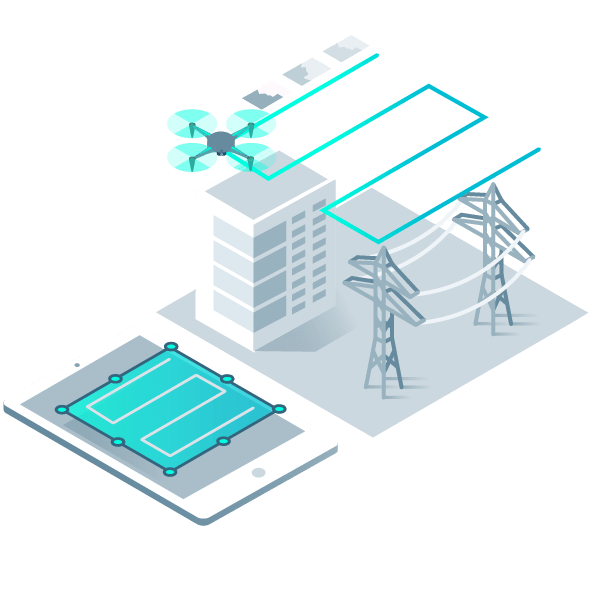 Capture images or point clouds with a drone or any laser scanner. When using a drone, automate and optimize your flights with the free Pix4Dcapture mobile app.
Transform your images into digital point clouds, and import them into Pix4Dsurvey. Work directly with Pix4Dmapper files, or any .las or .laz file.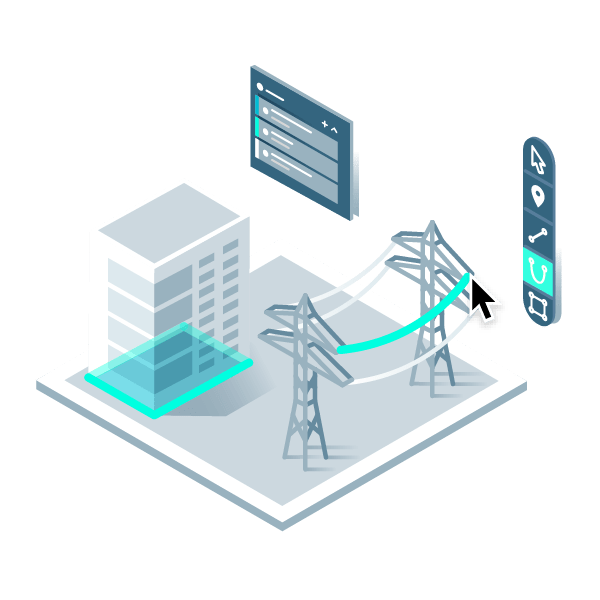 Create engineering-ready CAD files from point cloud data by extracting key elements of your project with Pix4Dsurvey.
Open your simplified, accurate data in any CAD or GIS software with custom layers and properties that fit your existing workflow.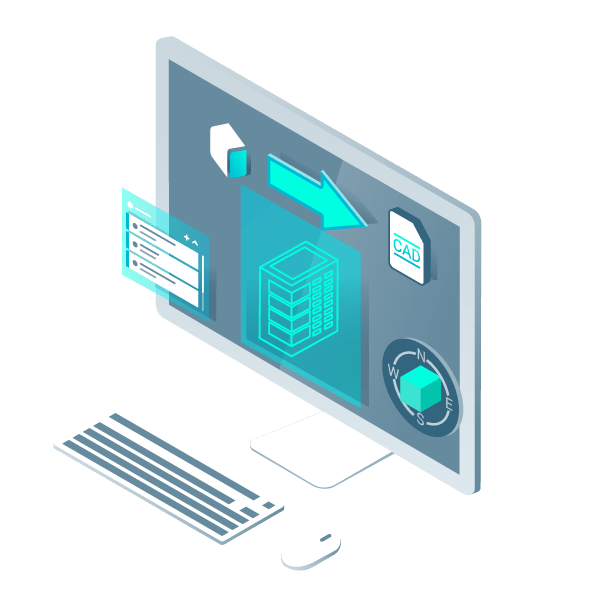 Bridge the gap between photogrammetry and CAD
Extract only the most relevant information to speed up and simplify your surveying workflows
Use the combined power of images and point clouds to extract key elements from photogrammetry, laser scanning or LiDAR data. Survey curbs, building footprints, walls, catenary curves and more.
Work with small to very large projects. More than one photogrammetry or laser scanning file can be worked on at once, easily.
Include layers and properties for a smooth transition to CAD or GIS and reduce file size when exporting your projects as vector files.
Extract key elements in 3D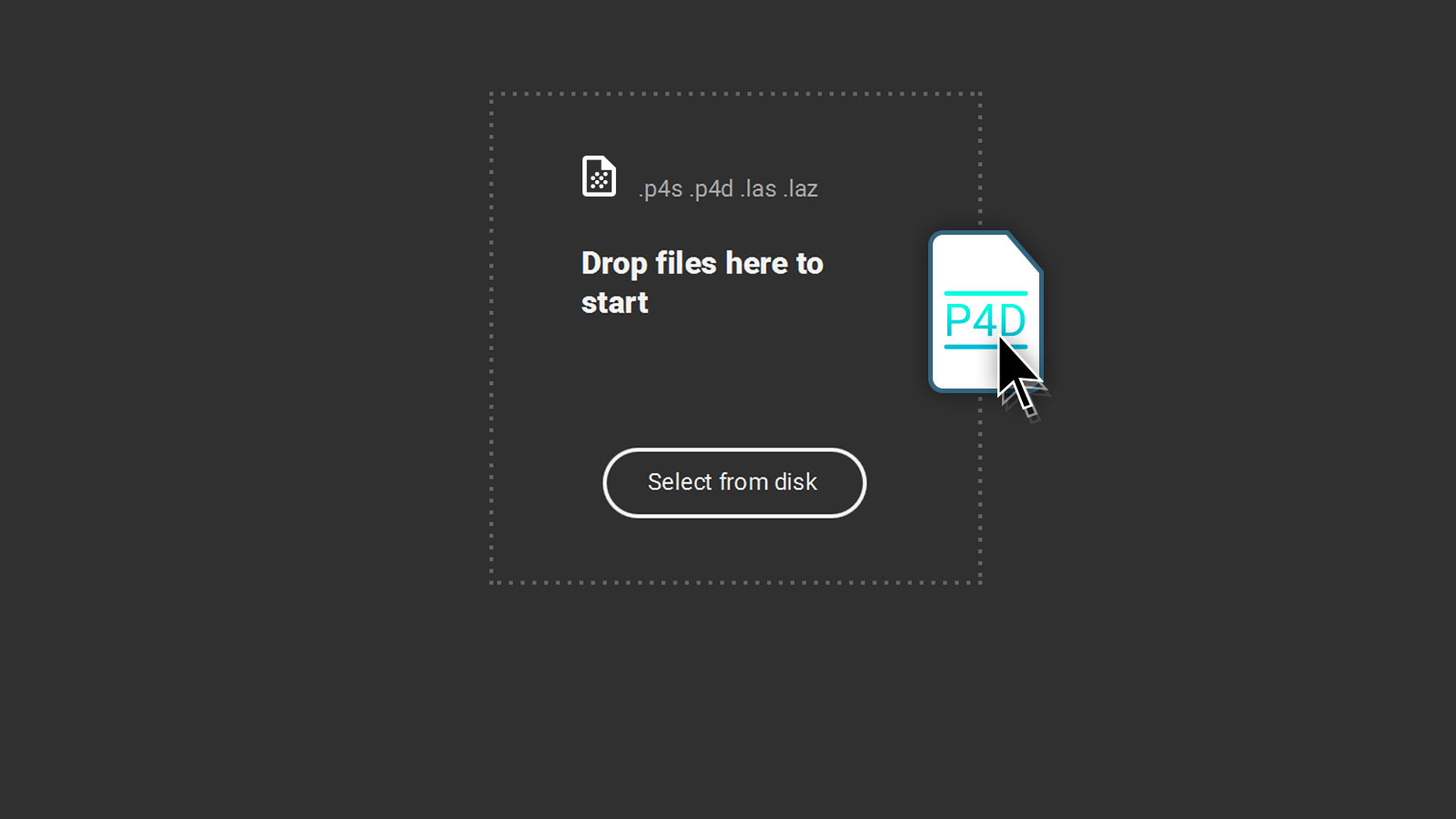 Pix4Dsurvey works with your existing workflows. Import .p4d files from Pix4Dmapper at the click of a button, or work with LAS files.
Pix4Dsurvey can handle billions of points. Work with more than one point cloud file at a time, in the same project.
Move beyond photogrammetry, yet still work with Pix4D's rayCloud to access the original images and 3D point clouds simultaneously. Even complex objects such as catenaries only visible in images can be surveyed.
BUILT-IN VECTORIZATION TOOLS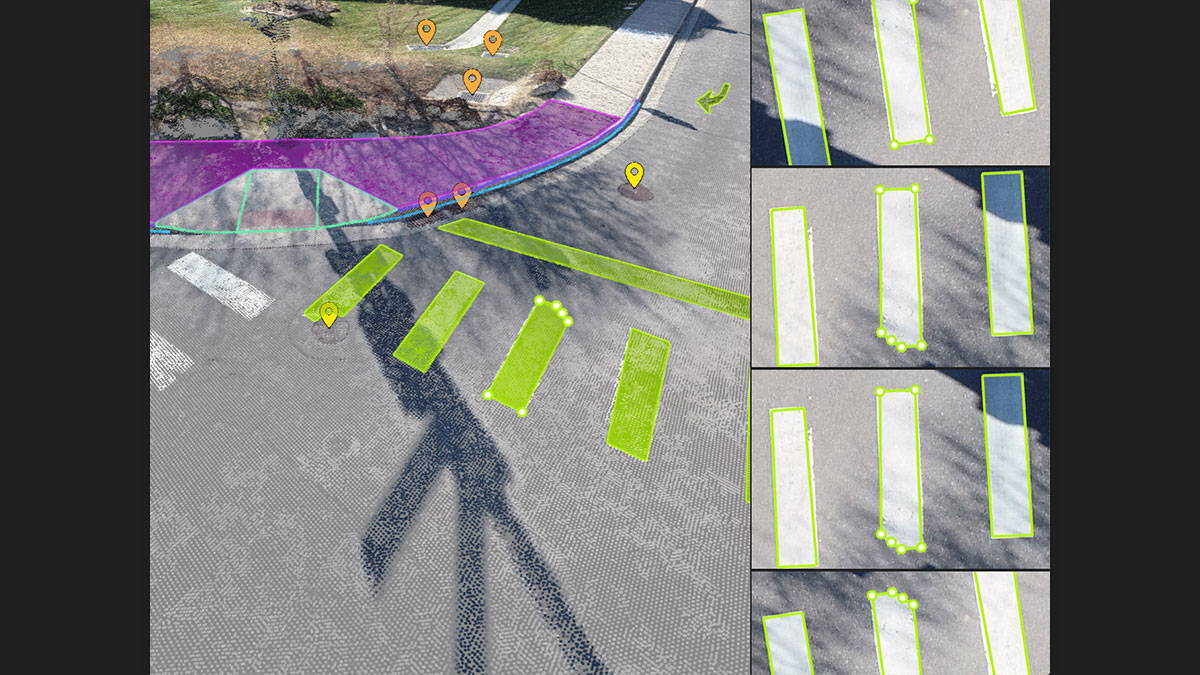 Vectorize your project using points, polylines, polygons and catenary curves with just a few clicks.
Every surveyed object can be assigned to a layer and edited. Layers can be exported separately or together for a smooth transition to your preferred CAD or GIS software.
Your choice of point cloud
Import projects from Pix4Dmapper, or any .las or .laz file.
Aerial data
Create a point cloud from images in Pix4Dmapper, and drag and drop the .p4d file to Pix4Dsurvey.
Laser scanner or LiDAR
Pix4Dsurvey works with any point cloud formatted as a .las or .laz file.
Please complete the form below to submit your quote request.