DJI Enterprise launches the Zenmuse P1 & Zenmuse L1
We are excited to announce the launch of Zenmuse P1 and Zenmuse L1.
The Zenmuse P1 integrates a full-frame sensor with interchangeable fixed-focus lenses on a 3-axis stabilized gimbal. Designed for photogrammetry flight missions, it takes efficiency and accuracy to a whole new level.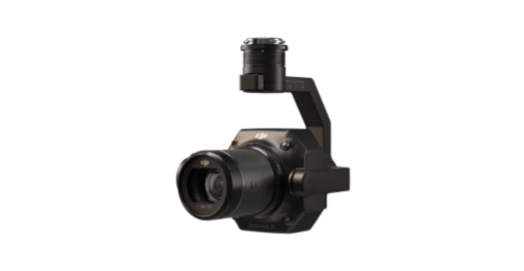 Extraordinary Efficiency
The P1 includes a full-frame, low-noise high-sensitivity sensor that can take a photo every 0.7 s during the flight, and covering 3 km2 [1] in a single flight.

Remarkable Accuracy
Equipped with a global mechanical shutter and the all-new TimeSync 2.0 system, which synchronizes time across modules at the microsecond level, the P1 lets users capture centimeter-accurate data combined with the real-time position and orientation compensation technology.

Robust Versatility
Create 2D, 3D, and detailed models thanks to the integrated 3-axis gimbal that can be outfitted with 24/35/50mm lenses and the Smart Oblique Capture feature.
[1] At a GSD of 3 cm, with an 75% front overlap rate and a 55% side overlap rate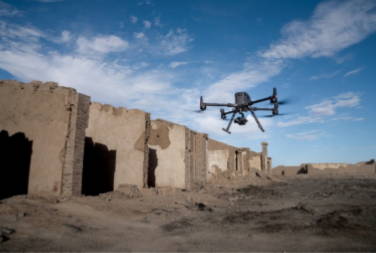 Smart Oblique Capture
Cover 7.5 km2 [2] in a single workday with the P1. Elevate the efficiency of your oblique photography mission using Smart Oblique Capture, where the gimbal automatically rotates to take photos at the different angles needed. Only photos essential to the reconstruction will be taken at the edge of the flight area, increasing post-processing efficiency by 20%[3] to 50%[4].

Smart Data Management
Your mission data management - streamlined.
Mission result files are automatically associated with the Mission Name and Mission Time.

A centralized storage location for photos, GNSS data, and TimeStamps.MRK files.

The image metadata contains the camera's intrinsic and extrinsic parameters and the status of RTK.


Fieldwork Report
Verify data quality immediately post-flight by checking the position data and number of the images acquired, as well as RTK status and positioning accuracy.
Zenmuse P1 supports 24mm, 35mm and 50mm industry-specific lenses with DL mounts:
DJI DL 24mm F2.8 LS ASPH (with lens hood and balancing ring/filter), FOV 84°

DJI DL 35mm F2.8 LS ASPH (with lens hood and balancing ring/filter), FOV 63.5°

DJI DL 50mm F2.8 LS ASPH (with lens hood and balancing ring/filter), FOV 46.8°
[2] Using Smart Oblique Capture at a GSD of 3 cm, with an 80% front overlap rate and a 65% side overlap rate [3] Area mapped: 1.5 km2, flight altitude: 200 m [4] Area mapped: 0.5 km2, flight altitude: 200 m
---
The Zenmuse L1 integrates a Livox Lidar module, a high-accuracy IMU, and a camera with a 1inch CMOS on a 3-axis stabilized gimbal. When used with Matrice 300 RTK and DJI Terra, the L1 forms a complete solution that gives you real-time 3D data throughout the day, efficiently capturing the details of complex structures and delivering highly accurate reconstructed models
Exceptional Efficiency
Generate true-color point cloud models in real-time, or acquire 2 km2 of point cloud data in a single flight[5] using the Livox frame Lidar module with a 70° FOV and a visible light camera with a 1-inch sensor.

Unparalleled Accuracy
Render centimeter-accurate reconstructions thanks to the high-accuracy IMU, a vision sensor for positioning accuracy, and the incorporation of GNSS data.

Ready When You Are
The IP44 rating allows the L1 to be operated in rainy or foggy environments. The Lidar module's active scanning method enables you to fly at night.

Point Cloud LiveView
Real-time point clouds provide immediate insights onsite, so operators are informed to make critical decisions quickly.
You can also verify fieldwork quality by checking point cloud data immediately after each flight
[5] Over 30 minutes, at a speed of 10 m/s, a flight altitude of 100 m, with a side overlap rate of 20%, point cloud density > 200 points/m2
Measurement and Annotation
Acquire and communicate critical dimensions on the point cloud model using measurements and annotations.

One-stop Post-processing
DJI Terra fuses the IMU and GNSS data for point cloud and visible light calculations, in addition to conducting POS data calculations so you can effortlessly generate reconstructed models and accuracy reports.
---