The DJI Smart Controller is designed to maximize your outdoor flying experience with the Mavic 2 or other aircraft equipped with OcuSync 2.0. A 5.5-inch built-in screen displays clear, bright images, even under challenging conditions. Intuitive controls and pre-installed features like SkyTalk and the DJI GO 4 app get you up in the air quicker, clearer, and more conveniently than ever before.
*Compatible with the Mavic 2 Zoom, Mavic 2 Pro and Mavic 2 Enterprise Series
---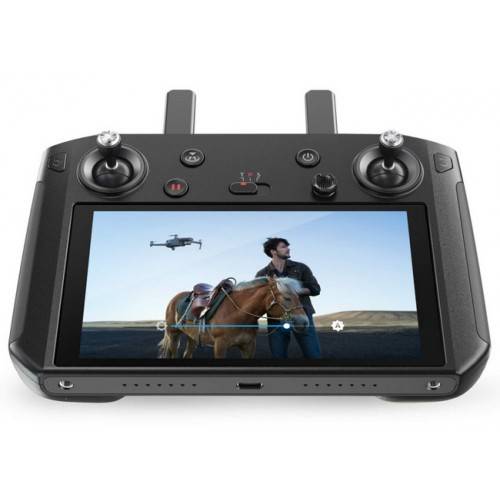 The DJI Smart Controller has a built-in 5.5-inch 1080p screen, providing an ultra-bright display to keep your live feed easily viewable, even in direct sunlight. At 1000 cd/m2, the display is approximately twice as bright as conventional smart device screens.



OcuSync 2.0 Full-HD Video Transmission
Equipped with OcuSync 2.0 Full-HD video transmission technology, the DJI Smart Controller supports automatic switching between 2.4 GHz and 5.8 GHz, reducing the influence of environmental interference on drone operation and image quality. This also ensures reliable long-range transmission at distances of up to
8 km.
The DJI Smart Controller connects to your drone as soon as it's powered on so you can take off fast and never miss a moment of the action. Featuring an integrated design with detachable control sticks, the DJI Smart Controller is also portable enough to bring with you anywhere.
Reliable in More Environments
The DJI Smart Controller is capable of stable operation in temperatures ranging from -20°C to 40°C, giving you a reliable HD
connection with your drone in more places.
Easily transfer your aerial photos and videos from the DJI Smart Controller to your mobile device using the DJI GO 4 app's new Go Share function.
The DJI Smart Controller's customized Android system and optimized DJI GO 4 app give you freedom from the restraints of conventional mobile devices to ensure faster, focused aerial creation. The Smart Controller also supports third-party apps for a variety of additional sharing and editing options.
Excellent Audio and Video Performance
The DJI Smart Controller comes with a built-in microphone and speaker for expanded options such as livestreaming. It can also playback video through the HDMI output port at 4K with H.264 or H.265.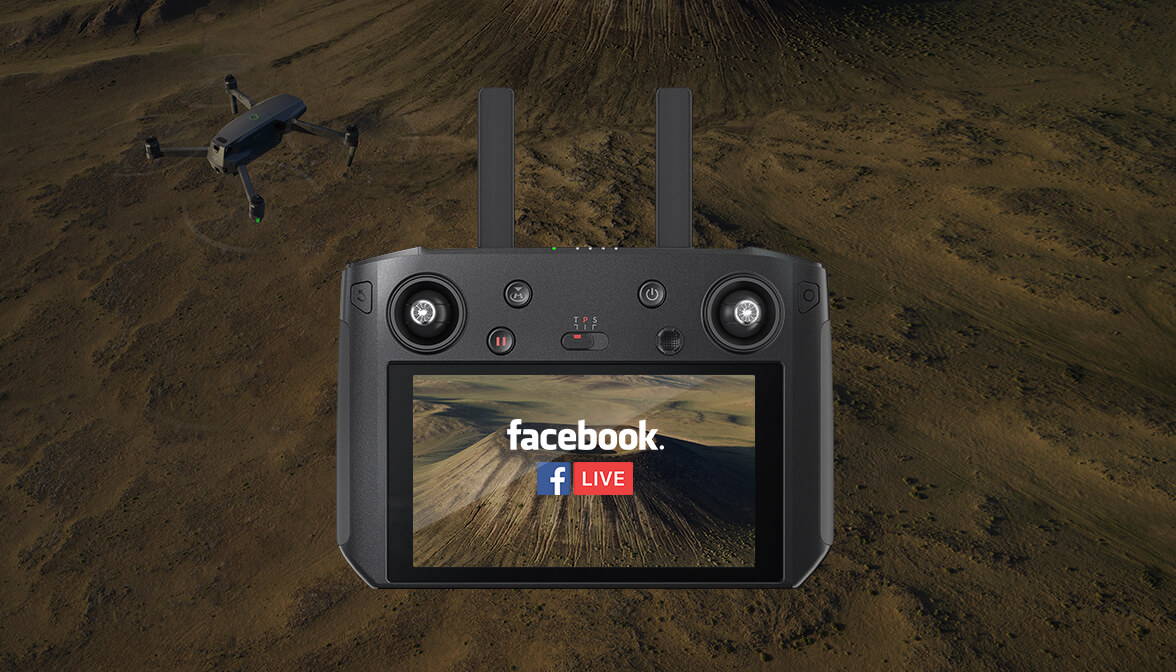 SkyTalk
The new SkyTalk feature is an amazing way to let others in on your aerial experience. Use it to livestream your drone's camera view directly to social media platforms like Facebook and Instagram. It also allows you to create and share short videos instantly.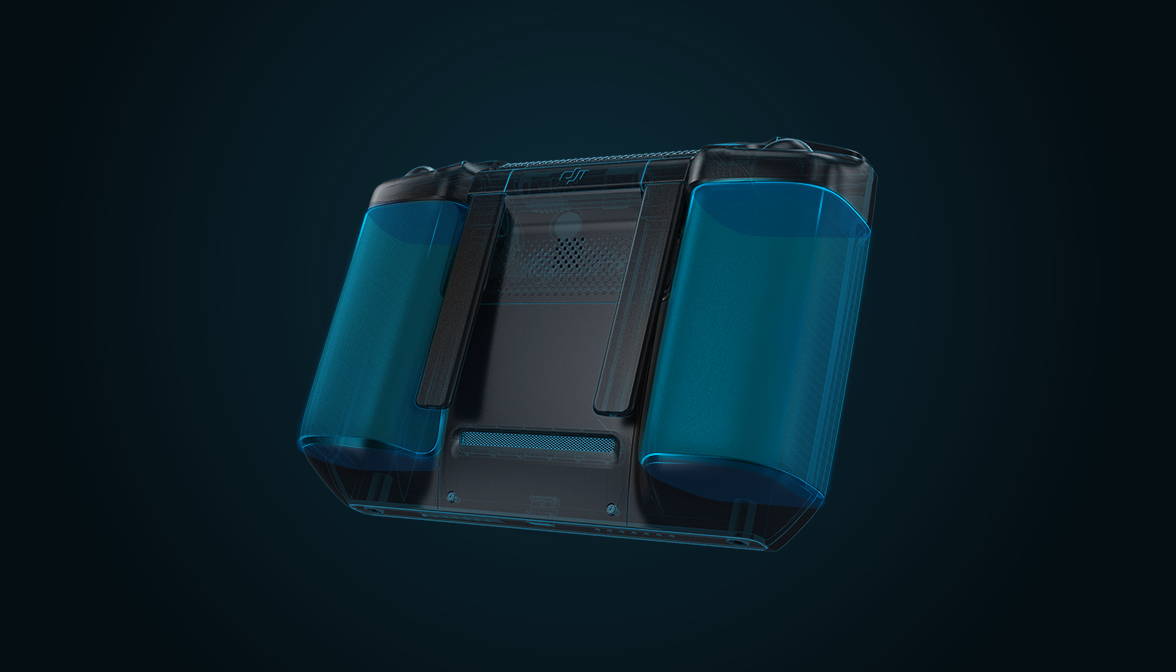 Long-Lasting Battery Life
The 5000mAh battery supports Quick Charging and can work continuously for up to 2.5 hours.
Please complete the form below to submit your quote request.